The beautifully constructed heart of man isn't just made for pumping blood to the body, the heart is in a constant two-way dialogue with the brain — it receives and responds to emotions in complex ways; it is the CENTRE OF EMOTION. It makes sense why we sometimes don't just feel an emotion in our hearts, we feel it everywhere, even in our muscle. However how important or beautifully constructed our hearts are, they are so fragile (well definitely mine), sensitive and susceptible to so many things that we have no control over.
Some of us, our hearts are just soaking things up, left, right and centre, without any form of protection. In the very critical 18 months of my 2 plus decade on earth, my heart was literally unprotected from the world and from my own evil thoughts about my self – I went through so much heartache (no guy broke my heart!), my heart was just broken and it ached every single day. To be honest, I think I broke my heart trying so hard to guard it of my own ability and strength alone, which meant it wasn't getting better, the pain wasn't going and my heart was still barely even guarded. At some point when I wasn't seeing any results, things were not changing and I felt that it was still exposed to all the rubbish that this world will throw at you, I just gave up and decided to struggle through whatever got thrown at me. You know, if i have to cry now and then, that is fine, ill survive- KMT, such a futile thought process.
Looking back now, I know I should never have tried to guard my heart by myself, and I should never have given up when it wasn't working. I should've just turned to my maker the first time my heart got overwhelmed with the troubles of life and overwhelmed with my thoughts in regards to my skin.
Keep and guard your heart with all vigilance and above all that you guard, for out of it flow the springs of life.
Proverbs 4:23 AMPC 
And the peace of God, which surpasses all understanding, will guard your hearts and your minds in Christ Jesus.
Philippians 4:7 ESV
In all seriousness, I should've placed my heart under God's peace way before I felt how overwhelming life could become, but I didn't and although it was a bit too late as I'd already felt a broken heart, it is, and will never be too late with God.
From the moment I decided to just let my heart rest in God's peace (which comes from having the right-trusting relationship with God) and not necessarily trying to always know the WHY and the WHAT in the moment, and just allowing God to flow through my heart; from the moment I admitted my heart was broken, and I needed it to be fixed, my life has not remained the same. I have been able to heal, grow and mature in ways I didn't even think I needed to grow, and with each day that I am growing, I am becoming more liberated, more focused, stronger, more blessed and more of a blessing to my family, friends and even strangers.
See, when your heart ain't right, it is difficult, borderline impossible to do the one thing that sums up the whole commandment: To LOVE. A heart that isn't right cannot love properly, not to even mention selflessly. It would be a struggle to love yourself, a struggle to love others and an even bigger struggle to love God. In 1 John 4:20, "Whoever claims to love God yet hates a brother or sister is a liar. For whoever does not love their brother and sister, whom they have seen, cannot love God, whom they have not seen" . I think that in the same manner, whoever does not love him/ herself for whatever reason, cannot love a brother or a sister! YOU HAVE TO LOVE TO BE LOVED!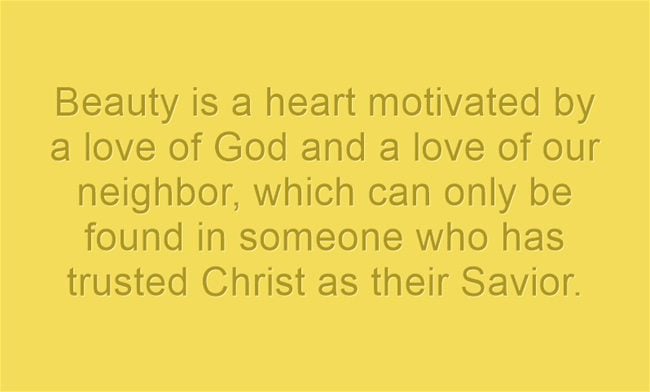 A good person brings good out of the treasure of good things in his heart; a bad person brings bad out of his treasure of bad things. For the mouth speaks what the heart is full of.
Luke 6:45 GNT
From my understanding of this verse, a heart consumed with self-hate, insecurities and bitterness cannot produce love. It literally and humanly doesn't know how to. All it will bring out is more hate, bitterness and insecurities. This is why a lot of people project their insecurities on others because that is all that is in their heart. Like even if they tried not to, it would be an infinite struggle which is partially what I did for at least 1 year. I did it subtly but I definitely did it.
It also beautifully says
Above all things have intense and unfailing love for one another, for love covers a multitude of sins [forgives and disregards the offenses of others]. [Prov. 10:12.]
1 Peter 4:8 AMPC
Flaws and all… just LOVE!, with all your heart – the right and left atrium and ventricles, its arteries, veins and muscles.
When God's love enters and resides in your heart, you understand that there is nothing you could do to make him love you less and that you are beautifully and wonderfully made as you are. It becomes easier to just let love flow; this is the beginning of a transformed life. God's love pushes out fear, any type of fear
There is no fear in love; perfect love drives out all fear. So then, love has not been made perfect in anyone who is afraid,
1 John 4:18 GNT
Don't get me wrong, being a Christian/ churchgoer doesn't exempt you from the list of people that need to allow God's love in and the self-hate out. A lot of Christians out there still struggle to allow the complete love of God in. They somehow believe that God only loves them sometimes, or that they earn God's love from going to church or the work they "do for God", this is completely false, and I couldn't have been more wrong about how Gods love worked, even though I have been a Christian all my life.
When it comes to working on our hearts, it is easier said than done but all it takes, is letting God's complete love in totally, and into every dark and secret corners of our hearts; accepting and allowing His peace to guard our hearts against fear and the heart-aches that comes with being overwhelmed by life on earth. When we go through things that put us in dark places, or when life just doesn't seem fair, we need more than ever God's love as a light in our hearts. God's love in our hearts brings joy, happiness and gladness that even the troubles in this world cannot tamper with.
Prov. 17:22 A happy heart is good medicine and a cheerful mind works healing, but a broken spirit dries up the bones.
Prov. 12:25. Anxiety in a man's heart weighs it down, but a good (encouraging) word makes it glad.
Prov. 15:13. A heart full of joy and goodness makes a cheerful face, but when a heart is full of sadness the spirit is crushed.
Romans 5:5b. For God's love has been poured out in our hearts through the Holy Spirit Who has been given to us.